REMS Spare Parts

Parts lists (TV)
Threading, Roll Grooving
|
Sawing
|
Cutting, Chamfering, Deburring
|
Assembling, Testing, Flushing, Filling
|
Bending
|
Radial Press Jointing
|
Axial Press Jointing
|
Expanding, Extracting
|
Soldering, Brazing
|
Freezing
|
Pipe and Drain Cleaning, Pipe and Drain Inspection
|
Plastic Pipe Welding
|
Diamond Core Drilling, Diamond Chasing Saws
REMS Tool spares carry a large selection of the REMS tool replacement parts and spares including the REMS Dies and cutting wheels which are normal consumables in the pipe threading industry.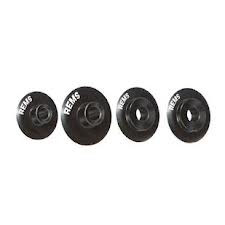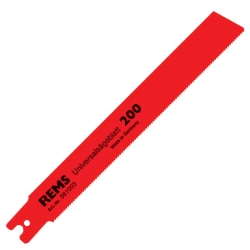 We cover the spare parts for categories such as thread cutting oil, die heads, cutting wheels, drain cleaning accessories for the Mini Cobra A and Corbra 22/32 and hand held drum machine including cables and drain tool accessories. There are a large selection of Augers for the drain cleaning drum machines for cleaning pipes and drains.

There are replacement saw blades for the circular saws including abrasive discs, and dry cut saws with tungsten carbide tipped saw blades. The Nano, Centro and Turbo Cu-Inox cutting wheels also for the Cut 110 Cu-Inox cutting wheels. The replacement REMS Universal Reciprocating saw blades come in Bi-metal universal single shank reciprocation saw blades for metal or wood and other materials. Special saw blades for the Tiger ANC, VE, SR and other makes are colour coded in red, black, yellow and white reciprocating saw blades.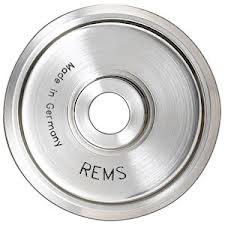 Once you choose the category for your part you will find a list of tool diagrams are available if required. Each diagram will give you a detailed list of all the REMS replacement parts available for your tool. You can select the quantity of Rems parts from the list.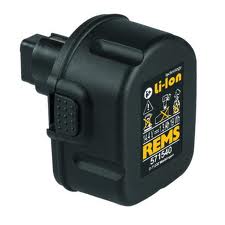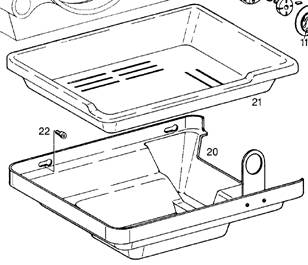 Magnum 4000 342007 chip tray & oil trough / tray

Spares & Consumables Support RAC Kettering has a in house spares department that prides itself on being able to offer you the very best service with regards to spares support. We are able to offer the full range of support spares for equipment manufactured by REMS and we generally carry a large number of these parts in stock. Our spares department is also able to identify and supply replacement parts and consumables for any manufacturers pipe work tools. Experienced staff are able to suggest suitable replacement equipment, particularly useful when meeting urgent demands or potentially reducing costs. Our company is able to offer you excellent logistical support with the use of reliable next day couriers to meet all your demands. When using RAC Kettering, you can be rest assured that your spare part enquiries and subsequent purchase orders will be dealt with as promptly as possible, because we know through experience how urgent your spares requirements can be. Unlike other companies, your urgent breakdown requirement will not be forgotten about at the end of the working day, instead we will endeavour to meet your demands, even if we need to work outside of normal working hours.

REMS Tornado & Magnum spare parts list (PDF)
Freezing

Parts lists
Eskimo (PDF)